Wed, November 08, 2017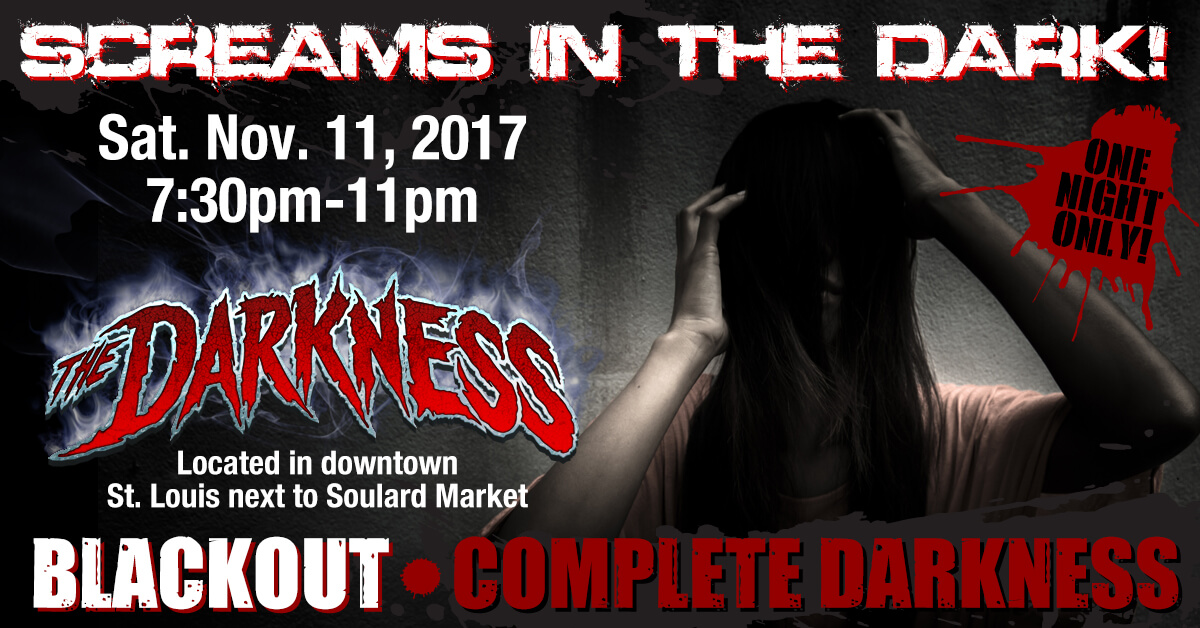 THIS SATURDAY NIGHT PREPARE TO SCREAM IN THE DARK

You will have nothing but a glow stick to guid your way thru The Darkness Haunted House and then let the screaming begin! This one night only event includes The Darkness BLACKOUT experience, Terror Visions 3D, and ZOMBIE LASER TAG! See video below!

Zombie Laser Tag is the single most fun experience ever! You will be given a military style training weapon and then enter the world of the un-dead. Every zombie you see you shoot and kill them!

The entire experience is only $29.95 per person. This Saturday November 11, 2017 from 7:30 to 11 pm. The Darkness 1535 South 8th Street, St Louis Missouri 63104. CLICK HERE TO BUY TICKETS NOW!

St Louis Escape is located next door and is open all weekend book at www.StLouisEscape.com